Send Inquiry
Quality-marked line of Herbal Skin Care Ointments,Herbal Skin Care Soaps,Herbal digestive Tablets,Herbal Pain Balms, etc., are served here..

About Us

Gaining huge prominence in competitive markets for working brilliantly as a manufacturer is our Bhiwandi nestled company, Sacrom Pharma Pvt. Ltd. We are supervised by intellectual business leaders, Mr. Sachin Parikh and Ms. Lucy Darpelli; embracing job roles of a Managing Director and Sales Manager.

Our 2007 formed company engages itself in quality production of Herbal Skin Care Ointments,Herbal Skin Care Soaps,Herbal digestive Tablets,Herbal Pain Balms, etc as a manufacturer. Involvement in quality production assures better quality to customers. All the products are tested rigorously on several quality parameters. This is done to eliminate possibilities of errors.

Most Popular Products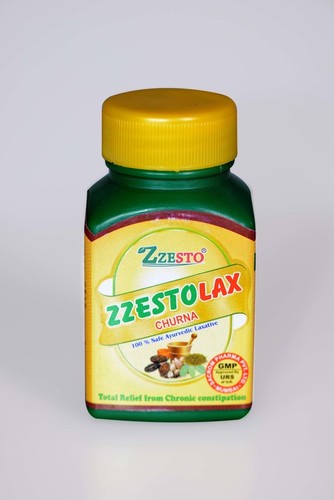 Zzestolax Churna gives instant relief from Gastritis constipation & Stomach Problems, & boosts natural immunity of the body.

We are happy to boast that our company's director has served as an Ex-Director (Marketing) of Zandu Pharmaceuticals, a famous business unit. Our company enjoys working as a
wholesaler
as large business network created by us helps in serving quality products in every nook and corner of the nation.
Quality Policy
It is quality of a product that makes a company successful in competitive business structure. 'No quality product, No customer', this line contains a big truth that every company must come across in order to have a lasting business journey. Knowing this truth well to the core, our company maintains consistency in product-line that includes Herbal Hair Shampoo, Natural Cocoa Powder, etc., by making quality checking process, rigid. All the products undergo a wide series of quality tests to come out as defect-free. High quality standards have made us earn support of some big names like Micropark, Zandu Authentic and Ayurvedic.
Factory & Infrastructure
Our company's business works are well-performed by a group of dexterous professionals in a facility that is stretched across an area of 12000 Sq. ft. This huge space consuming land is called our infrastructural base whose foundation was laid back in the year 2007. For easy working and smooth handling of diverse business operations, our infrastructural space is segregated into several departments where business works related to manufacturing, quality-testing, R&D and packaging takes place. Manufacturing facility of our company is well-placed with right kind of semi-automatic machines. These machines maximize production output and make us capable to meet standard as well as customized requirements.
Why Us?
A lot of companies claim to be better than others and for doing this, they put across several positive reasons. We are no different than such businesses as we too, have mentioned below mentioned positive aspects of our company that will surely convince customers for doing business deals with us.
Committed to make timely delivery of products
Competitive pricing
Great customization opportunity
No compromise on quality